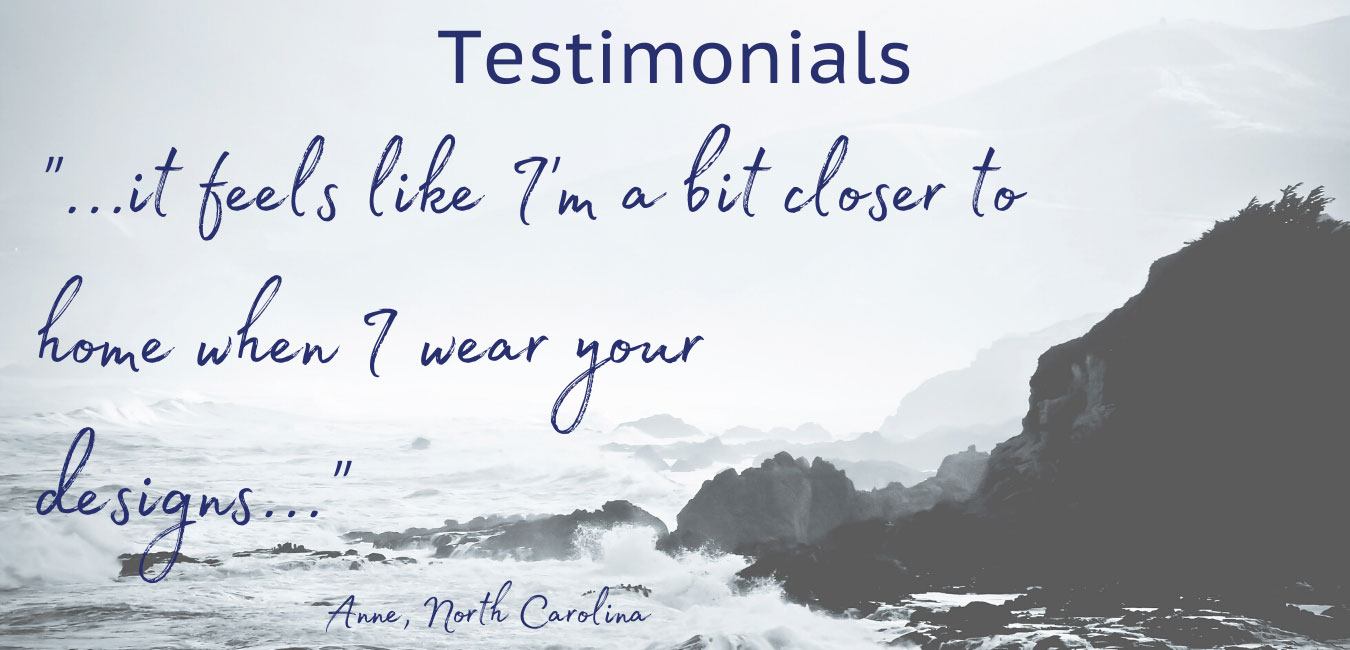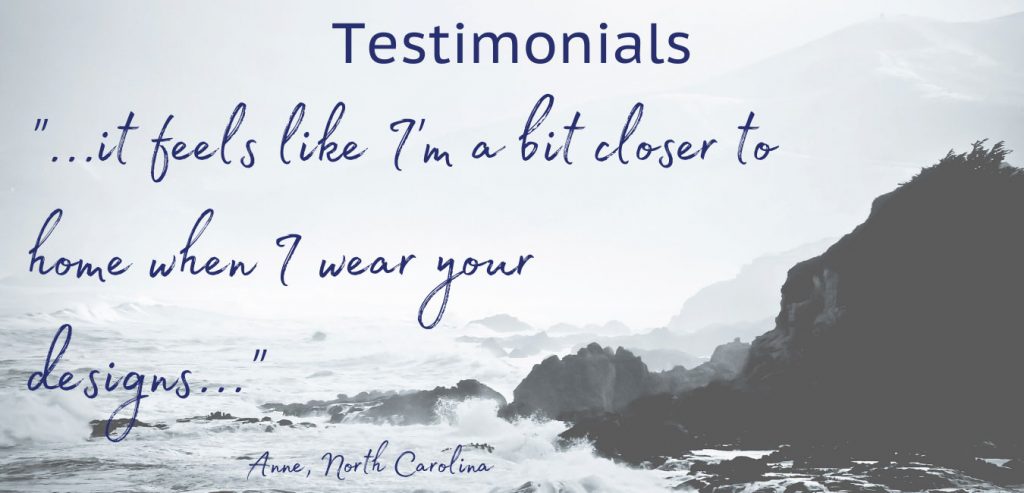 14k Gold Celtic Heart with Emerald
–
Patrick Callaghan  –  USA
"I can't thank you enough for your incredible work.  When the gold Celtic Heart with Emerald pendant arrived, my partner was deeply touched by the message the timeless design conveys.  She was stunned by the beauty of the piece with the perfect lines of the Celtic Trinity knot embracing the inner heart.  The gold work is superb and the execution of the piece flawless.  The emerald is radiant set just above the heart. Her first words declared: it is beautiful, and days later she still feels it is an amazing work of art that embodies my love for her.  Your pendant turned out to be the perfect gift.  We are both thrilled with your artistry. We couldn't be happier."
Irish Dancer gold – Leo Cain – Nevada, USA
"We received the Beautiful Irish Dancer necklace and love it.  Thank You so much for getting it to us in time for her birthday.  If Katie ever gets to worlds, in Dublin, I hope we will have a chance to thank you in person.  Leo & Patricia – Las Vegas, Nevada  P.S.  Katie loved it, it is the talk of the dance studio."
Claddagh with Irish Crown Pendant – Gillian MacKenzie, Canada

"I received my Claddagh Necklace and I absolutely love it!! It is truly beautiful and I am enjoying wearing it. Also, the handwritten note was a lovely touch. Many thanks!".
Children of Lir Pendant in blue – Aodaoin Hathaway, Limerick, Ireland

"Thank you so much for such prompt delivery of such a beautiful piece of art. It's a gift for a friend but I am SOOOOO tempted to keep it!! I'll have to come back and get one for myself".
Growing Home Collection
–
Gayle Keen, Winchester, UK
"I already have your Growing Home blue pendant and seem to be becoming an avid collector!  I've already got some Irish ladies who live here very interested in your designs, it feels like you're a bit closer to home when you wear them."
Children of Lir Pendant in blue – Christine Wilkinson, New Jersey, USA
"I have now purchased three Children of Lir themed pieces.  Tracy's jewelry is meaningfully designed and beautifully crafted.  Her pieces are detailed-even the backs of the pendants and earrings have lovely intricate metal work.  The cobalt color of the background is exactly as pictured.  Thank you Tracy for the pride you take in your craft."
Growing Home Pendant in green –
Sue Franchi, Massachusetts, USA
"I just wanted to tell you that my daughter and I were at Powerscourt last summer and met the artist, took a picture with her, etc. I bought a pendant and receive numerous compliments…love the artistry and nature of the pieces. "
Celtic Trinity Heart –
Gareth from Wales
"I have had the great pleasure of acquiring several pieces of Tracy's exquisite unique work for my partner. A Cetic Love Knot brought our hearts together, whilst Tracy gave her all designing and making a deeply treasured Gold Toe Ring. I know I'll be back."
Growing Home Button pendant –
Fiona from Cavan, Ireland
"Purchased a "Growing Home" pendant for a family member getting married in Canada. It was a beautiful piece, excellently made and presented, and delivered on time, which was important as it was being brought to Canada for the wedding. Everybody who saw the necklace though it was beautiful. I can whole heartedly recommend Tracy Gilbert Jewellery Designs, and have created a list for my husband to order items for me for birthdays, anniversaries etc."
Bespoke piece –
Martina from Dublin, Ireland
"Tracy Gilbert is a very talented Jewellery designer, I saw some of her pieces and I was very impressed and I asked her would she design a piece for a special birthday gift. Tracy listened and captured exactly what I wanted in this piece, and its PERFECT"
Celtic Jewellery –
Sinead from Lurgan
"Thank you, your necklace is happily around a neck of a little girl in Tasmania in Australia who can now say Ireland is never too far away from her"